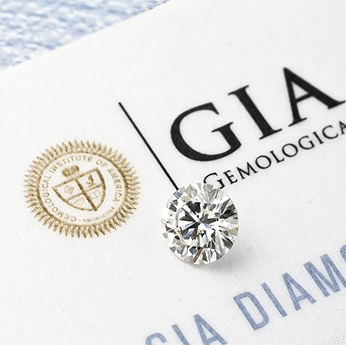 Search for GIA Certification > >
1.GIA International Authority
DR diamonds are verified by GIA (Gemological Institute of America), an internationally authorized independent agency. GIA Certificate is a guarantee of diamond quality.
4C grade assessments for diamond are written in the GIA certificate. Your rights will be certainly ensured via an authoritative agency by certificate number.
Darry Ring has a professional diamond testing team who masters an identification standard for diamonds. Years of experience makes sure the high quality of DR diamonds.
2.One Diamond, Two Certificates
Darry Ring owns the inspection certificate and high-quality certificate issued by National Center of Quality Supervision & Inspection on Gold-Silver Products (NGGC) and Gemological Institute of America (GIA).
GIA and CCGTC certificates for 0.3ct or more round cut diamonds
NGTC and GIA certificates for 1ct or more fancy cut diamonds
NGTC and CCGTC certificates for less 1ct fancy cut diamonds
CCGTC certificate for less-than 0.3ct round cut diamonds